How Covid is Changing Your World
Coronavirus has now affected our lives hugely for the last 10 months and looks set to continue affecting our lives in this manner for the foreseeable future. Thankfully, people and authorities are starting to recognise the impact that Coronavirus can have in terms of psychological implications and one's mental health.
With so much media coverage, reporting daily death tolls and other notably worrying facts and figures, it's no wonder that a great deal of people will be experiencing huge amounts of stress and upset.
This will be especially so for not only the older generation but young children and of course, those with a history of mental health problems. Those with pre-existing mental problems should of course continue to monitor their mental health and track their continued state of health. 
Right now, more than ever, self-care is so very important.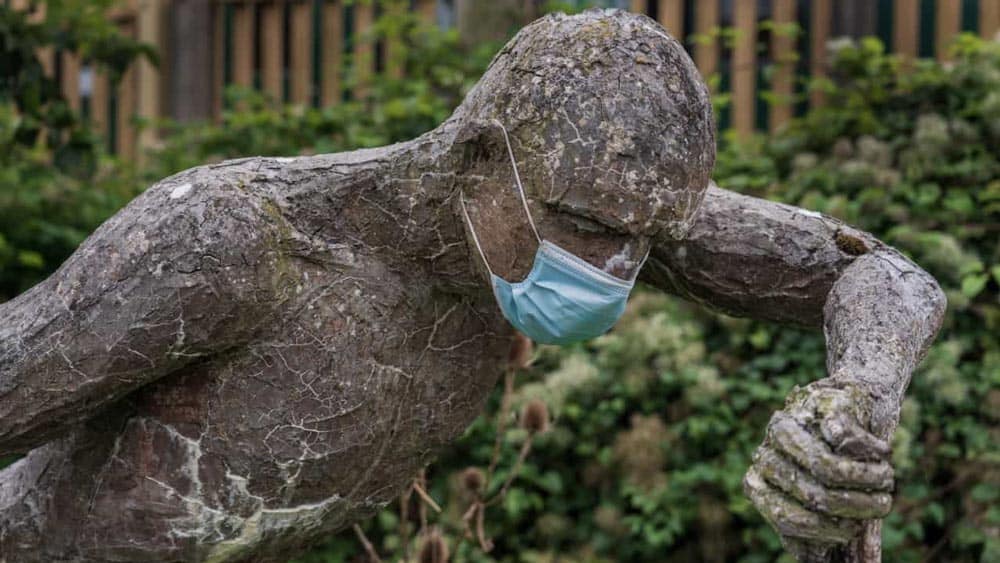 How Your Mental Health Could Be Affected
With a new Tier 4 announced for London and the South East, and a national lockdown set to take place following the New Year, it's worth being aware of how your mental health could very well be affected. Your symptoms could worsen and if they do, here's what you might see…
Increased anxiety
Increased stress
Excessive checking of your own symptoms
Feeling irritable
Insecurity
Aches and pains which could be interpreted as the virus
Inability to sleep
Feeling helpless
It's important to note these symptoms if you are experiencing them however, there's of course a fine line between intermittently checking in on yourself and becoming overly concerned with checking yourself throughout the day.
Need Help With Addiction? Speak To Us Today
Speak to our addiction specialists in Essex who can help you today.
Take Precautionary Measures
Prevention is of course better than cure and remaining safe and COVID-secure isn't just beneficial for your physical health, considering the symptoms and long term effects of COVID-19 but it's also better for your mental health all around. Here are just a few precautions you should be taking right now:
Wash hands frequently throughout the day for at least 20 seconds each time.
If you experience any symptoms that could be COVID, stay home
Avoid touching your face (especially hands and mouth) where possible
Disinfect touch points throughout the house
Ensure everyone in your household is sticking to the same plan with regards to isolating from neighbours, extended family and friends
Wear masks and face coverings when outside, entering shops
Protect your elder relatives
Plan To Stay At Home
During the COVID-19 pandemic, you may be instructed to stay at home and only leave your home for 30 minutes exercise per day, or to visit an essential shop for food and supplies as and when needed. Whether lockdown ensues or not, you may even be instructed to begin working from home once again. Or should you experience symptoms, you may be required to self isolate. If this is the case, then we suggest you make a plan that allows you to stay at home. Here are some helpful hints to help you plan to stay at home:
Eat Properly & Drink Enough Water
With a global pandemic thanks to a very quickly mutating virus, it's more important now, than ever to eat properly and ensure you're drinking enough water. Avoid restaurants if they're open and use their take away services instead. Ensure you're drinking at least two litres of water a day (recommended daily amount for adults) and consider upping this if you're exercising too. Avoid consuming too much alcohol.
Keep Taking Prescribed Medication
If you're prescribed regular medication, it's more important than ever that you continue taking your medication as prescribed. You may want to consult your doctor regarding a safe way to order/collect your repeat prescription. If you're struggling to leave the house or need to self isolate, consider asking someone to collect your prescription for you.
Continue Treatment & Support
If you're undergoing treatment than ensure you continue with that treatment. While therapy in person may not be possible, you can still continue with sessions over Zoom, the phone or even via text should you need. You'll of course need to consult your therapist about this.
Need Help With Addiction? Speak To Us Today
Speak to our addiction specialists in Essex who can help you today.
Anxiety Or COVID-19 Symptoms?
Anxiety and panic attacks display their own symptoms however it's not uncommon for sufferers to mistake them for symptoms of coronavirus, so it's important that you check your symptoms or speak with your doctor before assuming you have coronavirus. 
Once you do so, you'll find that COVID-19 symptoms are very very different and you'll no doubt feel much better once you have that information. If you have a new persistent cough, a temperature or have lost your sense of taste/smell then you should consult your doctor or have a test immediately. For anxiety and panic attacks, you may experience a racing heartbeat, sweating, nausea, chest pain etc.
Take Care Of Your Mental Health
As we mentioned above, self-care is incredibly important, more so now than ever. It's important that you take care of your mental wellbeing as much as possible. Here are some things you can do to ensure you're feeling your best during this time.
Ensure you're still connecting with people whether that's via the internet or the phone. Depending on your tier, you may even be able to meet someone for a socially distanced walk.
Ensure you have a routine to your day that includes self-care.
Try to stay active and take part in physical activity daily, getting fresh air while you do.
Where possible, make sure you're working or studying from home.
Keep yourself busy. If you don't work or study, give yourself an activity such as reading, cleaning, sorting your computer files – anything to keep your mind busy.
Limit your social media as much as possible. While being informed is important, it doesn't help to swamp yourself with COVID-19 news.
Give yourself a break and listen to music, read some fiction and generally ensure you're taking in a minimal amount – enough to keep you informed.
COVID-19 & Addiction
If you're a recovering addict or currently suffering from an addiction, it's vital that you continue with your treatment plan, even throughout the pandemic. With the right help, you can continue counselling or therapy online, over the phone and even have medication delivered to your door. Relapse is more likely during a pandemic as people now find themselves forced to stay at home so keep yourself busy throughout the day and find a healthy focus.
Contact Infinity Addiction Solution Today
It's worth noting that those suffering from substance abuse may find themselves more at risk of the virus so seeking treatment for your addiction is just as important now than ever before. For more information on the help available Contact Infinity Addiction Solution today on 0800 334 5541